The Best Safari in Sri Lanka | The Ultimate List
This post is all about unpacking the best safari adventures in Sri Lanka. The island country is perfect for all you nature-loving, adventurous types to get up close and personal with nature. You will see animals you have never seen. You will also get the chance to observe the fascinating movements of all your favorite wild animals. This includes elephants, lions, and tigers.
In addition, you will have the opportunity to see stunning birds like peacocks as well as rare species like junglefowl. Your stay will not be enough to experience all that is waiting for you. In this article, you will learn about some of the most exciting safari possibilities available to you in Sri Lanka. Simply continue to scroll down to find out!
Sri Lanka Jeep Safaris
Going on a jeep safari and exploring nature is on every traveler's bucket list. The unexpected discoveries you get to make, the unpredictable encounters with wild animals, and merely being close to nature are thrilling, chilling, and exciting experiences. If you are someone who dreams of such an adventure, you can make it a reality in Sri Lanka. The country is heaven on earth for nature lovers. The deep forests, the diverse species of animals, and the warm weather create the perfect day for a jeep safari. All you have to do is book a tour, and you can go on a fun adventure. The jeep drivers and guides will ensure your safety throughout the ride.
Elephant safari in Sri Lanka
Your trip to Sri Lanka won't be complete unless you get up close and personal with some elephants on a safari. The magnificent, royal, and friendly giants are looking forward to your visit. To answer your question, we are discussing elephants. Is there any way that you could ever miss the opportunity to see these magnificent creatures?
This is a once-in-a-lifetime chance to get so close to elephants in their natural surroundings that you will never forget it. Consequently, if you are going to Sri Lanka, you should not pass up the opportunity to embark on an elephant safari while you are there.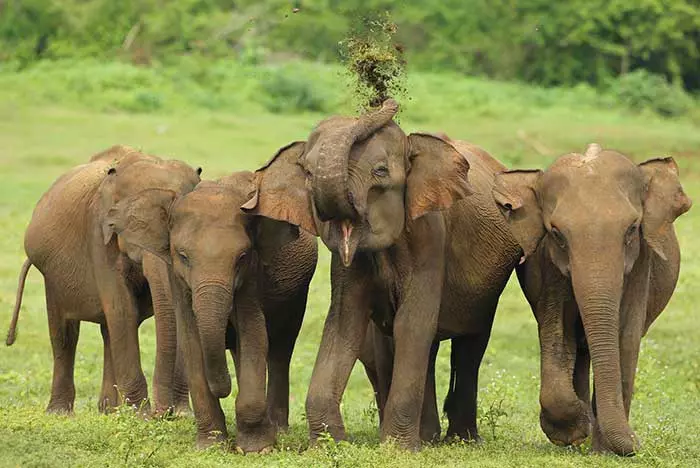 Udawalawe national park, Sri Lanka
Udawalawe National Park is the perfect spot for you and your family to get close to elephants. The national park has many of these majestic creatures around every corner. Other than elephants, you will also spot many different animals like deer, buffalo, monkeys, and eagles perched high in the trees.
You can plan your jeep safari early in the morning. The savories are for the whole family to enjoy, so you do not have to worry about safety at any point during the experience. The jeep driver will ensure your safety while taking you on the adventurous journey to see the majestic elephants.
Keep your ears and eyes open from the moment you step onto the stage. You will catch a glimpse of elephants at any minute. You may see elephants' herds—a tightly knit giant family in their natural habitat. They move slowly and do not get startled by being watched. Their movements are always fascinating to watch. Especially how they slowly munch on branches and how they lift their trunks and shake their large ears to communicate. Plus, the adorable movements of baby elephants will make your heart melt. Do not forget to capture the beautiful moments on your camera.
As you move along, you will spot more wild animals. You can always trust the drivers to be cautious enough not to startle the animals.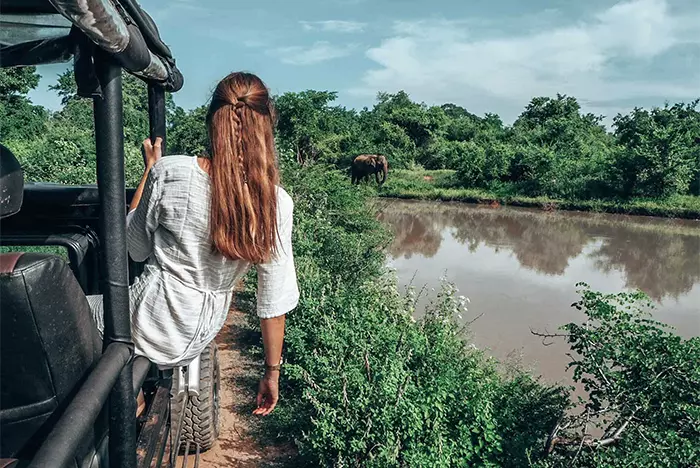 Habarana elephant safari
Habarana is another great place for encounters with elephants. Any safari lover would love to visit Habarana at least once. The nearby Habarana jungle and the Minneriya sanctuary make Habarana a must-visit destination. Many elephants live in the Habarana jungle and the Minneriya sanctuary. Do not be surprised to spot hundreds of elephants migrating through the Minneriya National Park.
We are sure that you will not get enough of an experience with these gentle but majestic creatures. You can book a safari for your whole family to get a closer look at the elephants in action. If you have not seen elephants bathing, it is a sight you should see. Herds of elephants go by the river to take baths. Their playfulness as they splash water to watch others will surely make you smile.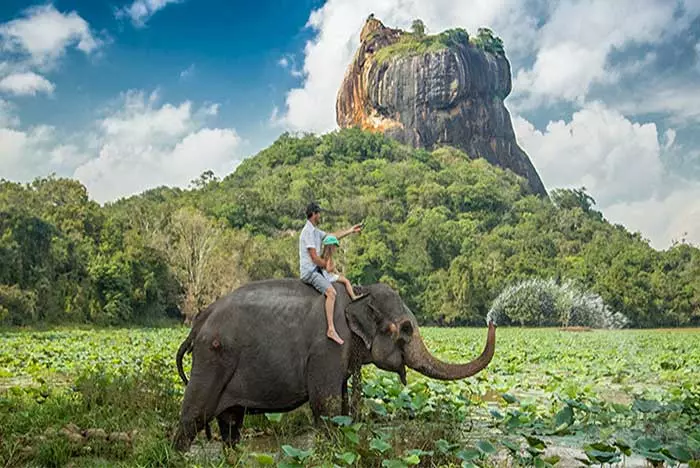 Sri Lanka safari and beach
A vacation is all about relaxation. But it is not complete without some adventure. You can expect to experience both peace and an adrenaline rush in Sri Lanka. The island has sandy beaches to take long relaxing walks on or take a swim and enjoy the sunset. After spending a relaxing day at the beach, why not switch gears and go on an adventurous safari?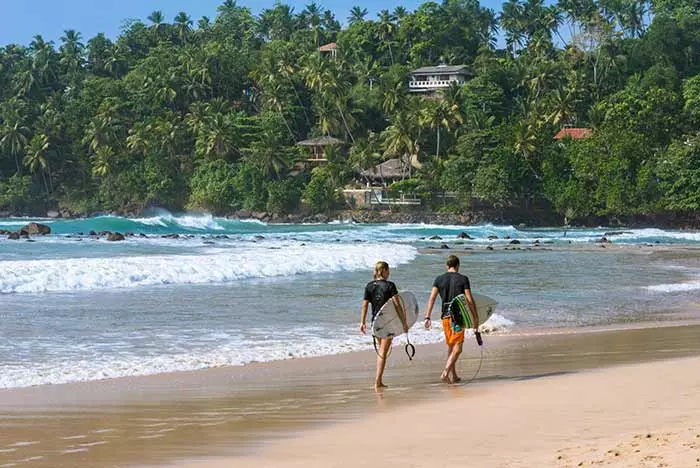 Arugam Bay and Kumana National Park
Arugam Bay is the best spot to enjoy an adventurous safari and a peaceful beach day all in one. You can lie in the sun, take a swim, or sip a cocktail while watching the beautiful sunset by the beach. Alternatively, you can take a shot at surfing as well. Arugam Bay is the best opportunity to test your surfing skills and master them.
Once you spend time at the beach, take some time for a different type of adventure. Kumana National Park is only 1 hour and 30 minutes from Arugam Bay. So why not take this chance to go on a fun safari?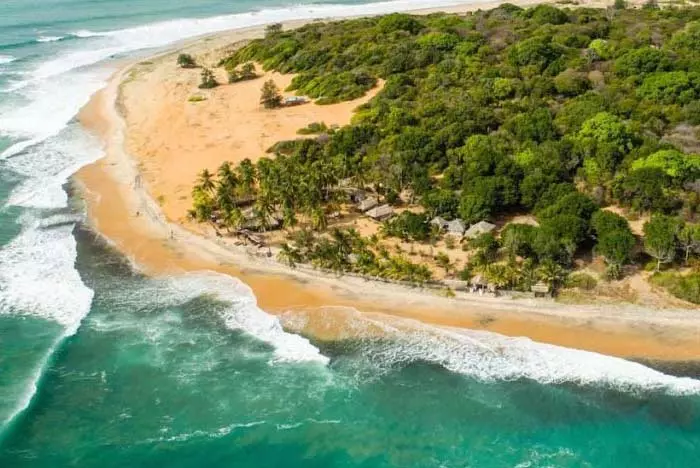 Kumana National Park Safari
Do you love bird watching and finding out about rare birds? If so, you have to pay a visit to Kumana National Park. It is a 200-hectare bird reserve with many kinds of birds, including those endemic to Sri Lanka. If you are interested in experiencing the beauty of this park, book a tour for you and your family.
Kumana has lots to offer you. Remember how we said there were many birds in the park? Other than that, you can expect to see many different wild animals. Some of which include elephants, crocodiles, deer, and buffalo. Do not be surprised to spot elephants roaming around the roads.
Do not be startled by such sightings. Instead, stay calm and take the opportunity to observe and admire the movements of these majestic giants. Elephants usually take their sweet time moving around, so you will have time to observe them to your heart's content. Remember to stay put and silently observe the animals. Such encounters can be thrilling and fascinating at the same time. You can always trust the guide to help you make the most of this experience.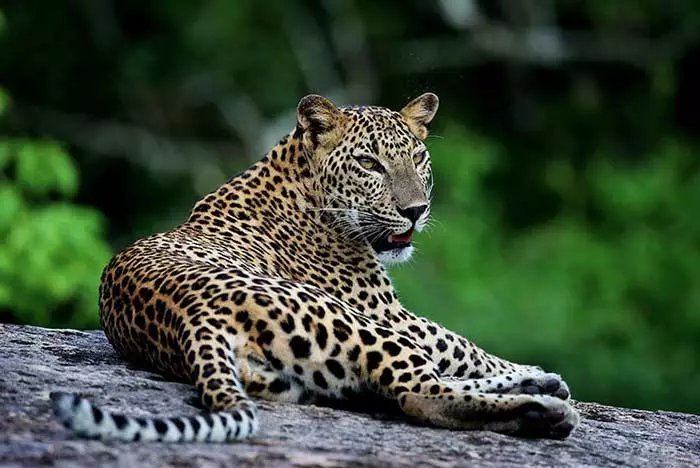 Ridiyagama safari park
Ridiyagama safari park is unlike any other animal park in Sri Lanka. It is the only open-air park in the country. All the most fascinating animals find a home in this park. You could say the park is an animal kingdom on its own. It is a dream for nature lovers and the perfect home for wild animals.
Located in Hambantota, Ridiyagama Safari Park is a 500-acre drive-through park. The park offers bus tours and private jeeps. Through the safari experience, you will get a closer look at the beauty of wildlife without disrupting the natural setting.
You can expect to see most mammals and birds here. The park area includes six zones, four of which are dedicated to predatory animals. The remaining two zones are home to the herbivores' animals. Expect to spot lions, tigers, and leopards in the carnivorous zone. That is not all. The park allows you to see wild animals from different continents. One such zone is the African Lion Zone, which is 35 acres. Apart from that, there is a 54-acre Sri Lanka Elephant Zone for your favorite gentle giants. There is also an 80-acre World Zone with Asian, African, Asian, and Australian Zones and a small animal kingdom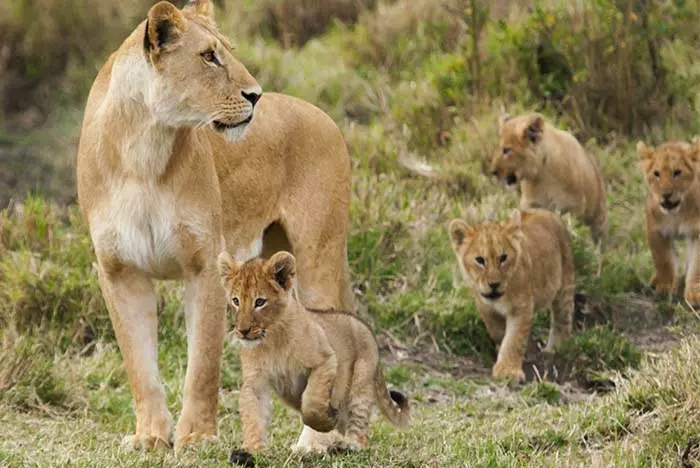 Plan your safari with us
Your vacation would be much more exciting if you went on a safari through the woods, where you would be surrounded by a variety of animals and birds. Plan a vacation to Sri Lanka, an island country that is a paradise for people all over the globe who have a passion for the outdoors and experiencing new things.
The opportunity to be in such close proximity to nature is there for you and every member of your family to enjoy. What exactly are you looking forward to? Proceed with making your safari reservation. You and your loved ones are in for a memorable and thrilling experience with this trip.